Simple & Fast User Interface
The user interface is one of the most important things to consider when selecting a shop management system.
Are the screens clean or are they cluttered & confusing?
Is it intuitive to learn? Will new hires easily catch on?
Can you quickly navigate through the system when 3 customers are standing in front of you, and someone who needs a tire quote is on the phone?
There are lots of feature-rich shop management systems that are a pain to use on the sales counter. In fact, it's one of the main complaints our customers have about their previous systems, and why they were looking to change. We've designed TIRESHOP with simplicity and speed as our top priorities. Our unique user interface gives you a clean/uncluttered look without skimping on the features. The ability to multi-task allows you to quickly jump to other parts of the system without leaving what you're doing. When things start getting hectic, TIRESHOP will be able to keep up. Users tell us that training time for new hires is a fraction of what it used to be with their old systems, because TIRESHOP has a logical flow that makes learning easy.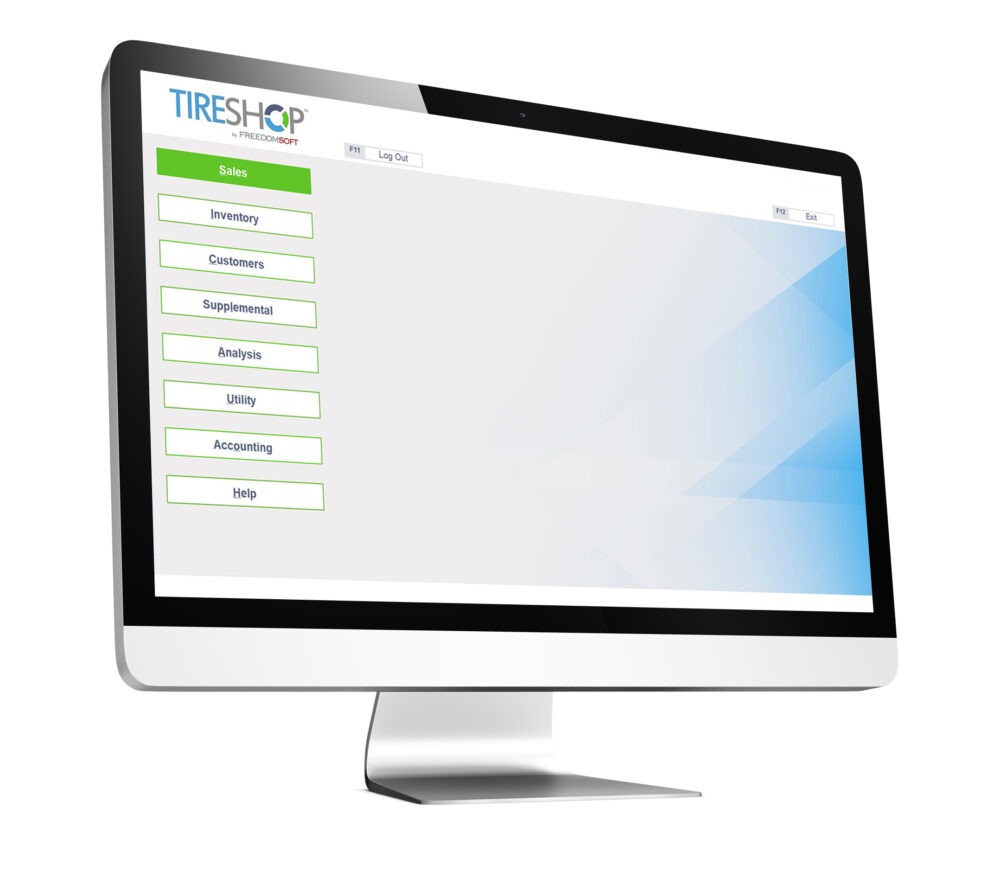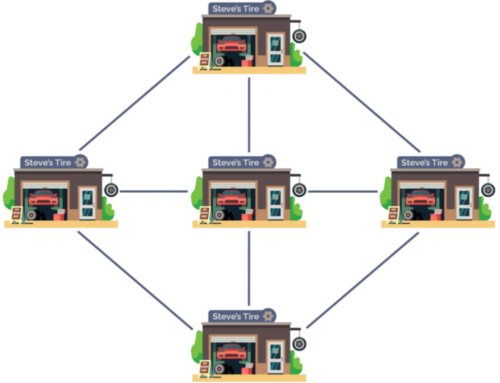 If you have multiple locations, you know how important it is for all of your stores to be connected. We've got you covered, with TIRESHOP
Easily change between locations to see live counter activity.
Single customer and vehicle database across locations.
Customer histories shared across locations.
Customer account balances shared across locations.
Real time inventory across locations.
Single store or company wide reporting.
Transfer inventory from store to store without affecting sales numbers.
Take TIRESHOP with you.
Build work orders & estimates.
Create tire quotes car side.
Save time by using TIRESHOP Mobile to count inventory.
Receive items into inventory by scanning UPCs.
Add new appointments to the appointment schedule.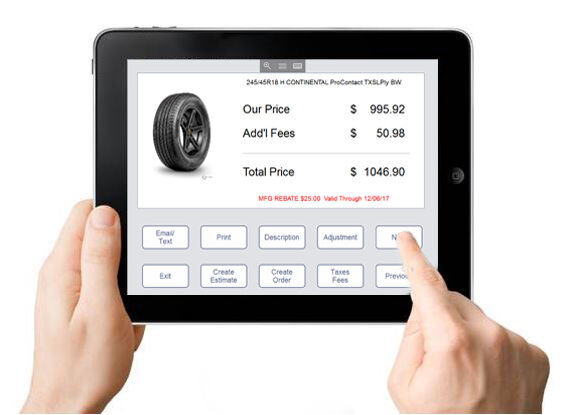 Create Orders with VIN Scan or CARFAX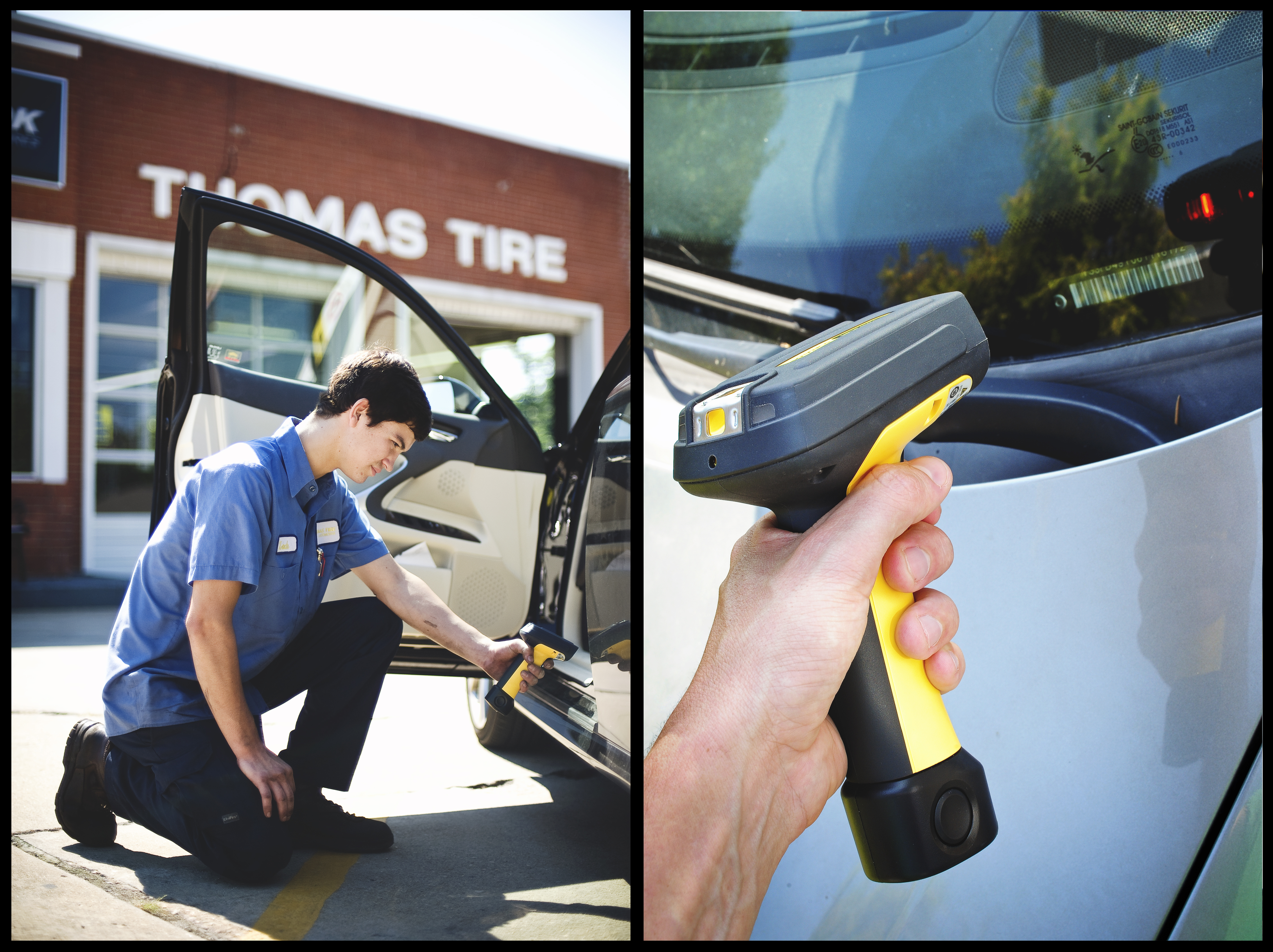 Say goodbye to handwriting VINs and slowing down the sales process.
Once a VIN is scanned, a brand new work order is created on the TIRESHOP open orders screen.
TIRESHOP will pull the vehicle data for that VIN and assign the customer associated with the vehicle.
Scan multiple vehicles and TIRESHOP will create a new order for each one.
Rather use a tag lookup? Not a problem… just input the customers tag number to pull vehicle data through CARFAX.
Create a new customer record by scanning a driver's license.
Sales Tools to Increase Profits
TIRESHOP gives you the tools to maximize profit.
Quickly generate Good/Better/Best tire quotes then text or email to your customer.
Automatic prompts for previously declined work allow you to intelligently follow up with the customer. You can even add the declined work right to new orders.
Setup recommended service intervals for your service packages and labor operations…and let TireShop automatically text/email your customers when it's time to get the work done again.
Manufacture recommended services.
Setup prompts that alert your salespeople to offer Road Hazard Protection when tires are sold. Never miss a sale because someone forgot to offer.
Automatically upcharge for oil overages/expensive filters when selling oil changes.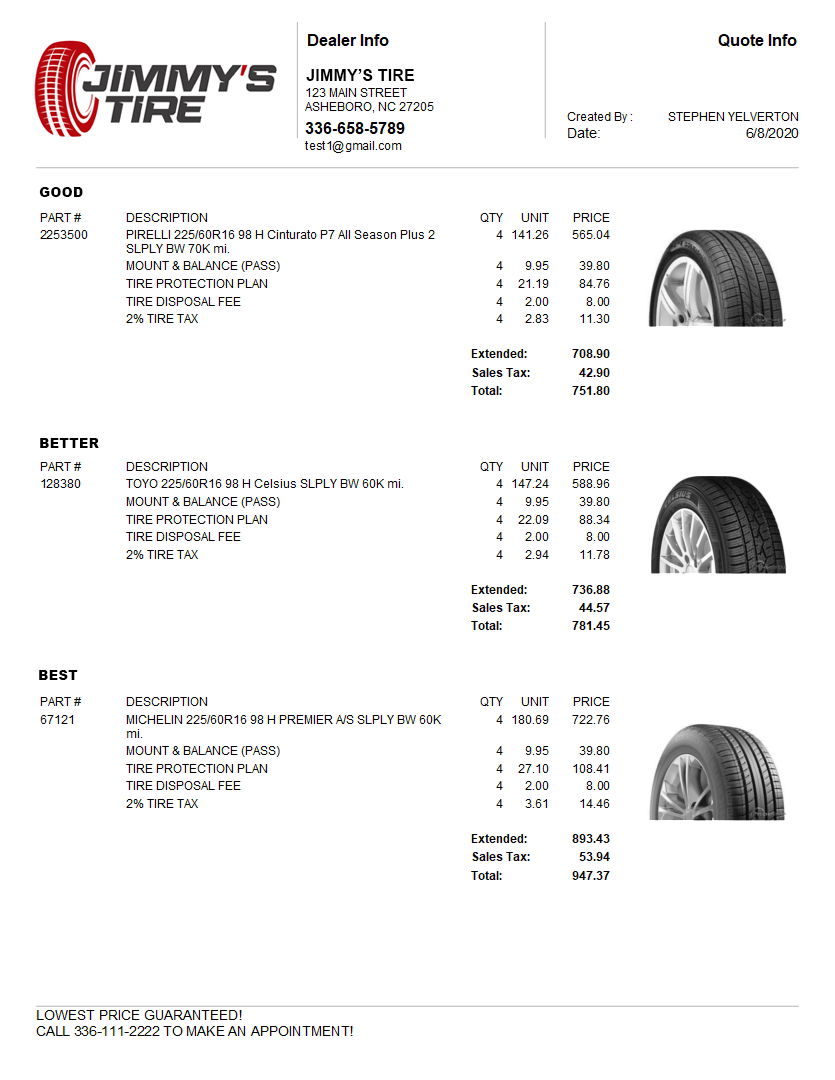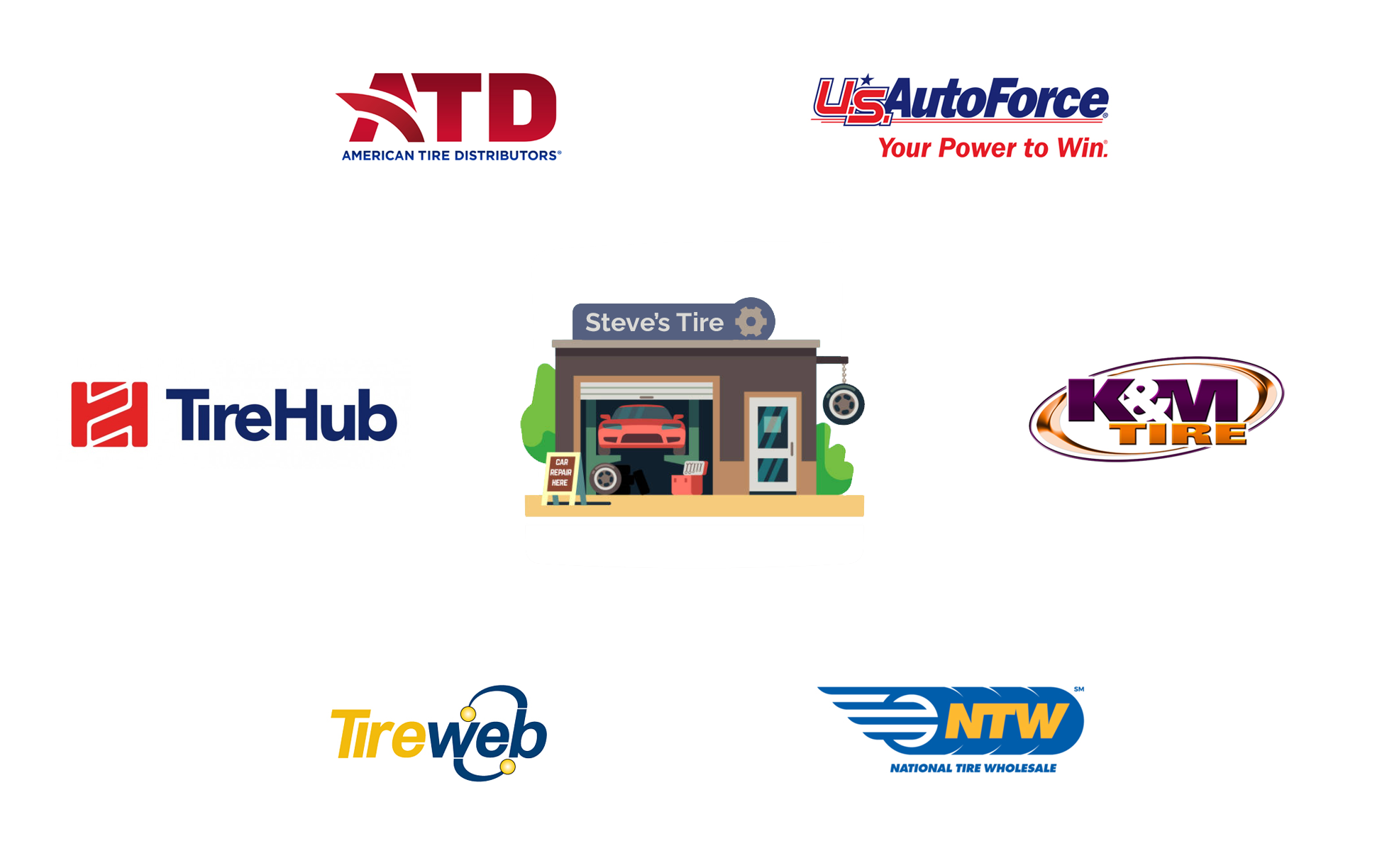 Tire Features & Vendor Connections
Integrations with ATD, USAF, K&M, NTW, TireHub and many more.
Quickly compare pricing and availability across all your tire vendors with Tire Retriever.
Send Good/Better/Best tire quotes.
See tire images along with features and benefits with Tire Atlas.
Register & verify DOTs with Tire Registration Plus.
Built-in TPMS data with reset & relearn procedures.
Built-in tire and wheel fitment catalog with Fitment Group.
Auto Repair & Quick-Lube Ready
Auto Repair
Built-in MOTOR data for labor guides, maintenance schedules, preventative maintenance service schedules, engine diagrams, chassis diagrams, and more.
Use our PartsTech integration to look up, compare prices, and order parts from vendors like NAPA, Advance, AutoZone, O'Reilly, and more.
Prefer EPICOR? Easily access EPICOR ISE for labor and part lookup.
Use AutoFlow for digital vehicle inspections.
Quick-Lube
Built-in quick-lube data from MOTOR that pulls VIN specific oil type/weight, oil quantity, filter info, drain plug torque, oil light reset procedures, and more.
Custom vehicle mileage and month intervals
Print oil-change reminder stickers right from TIRESHOP.
Built-in oil change text reminders.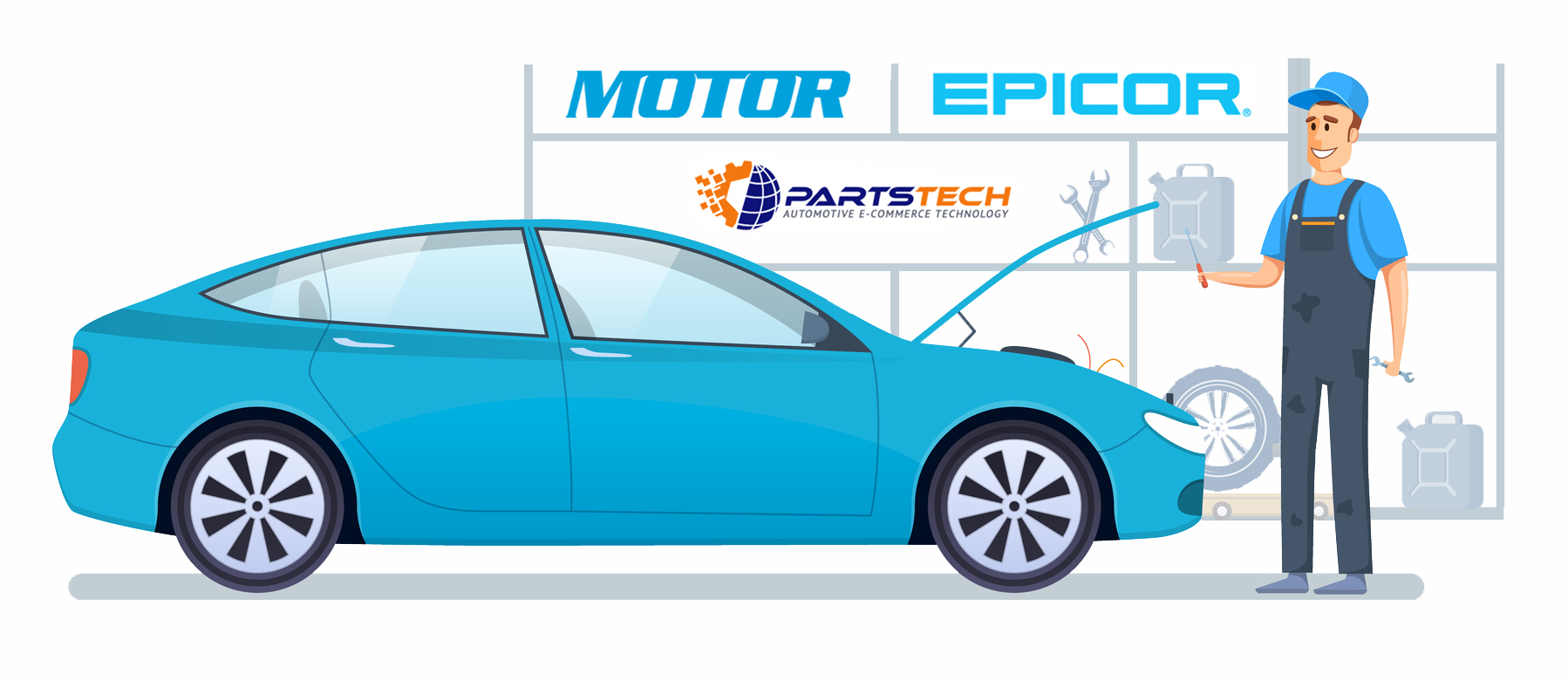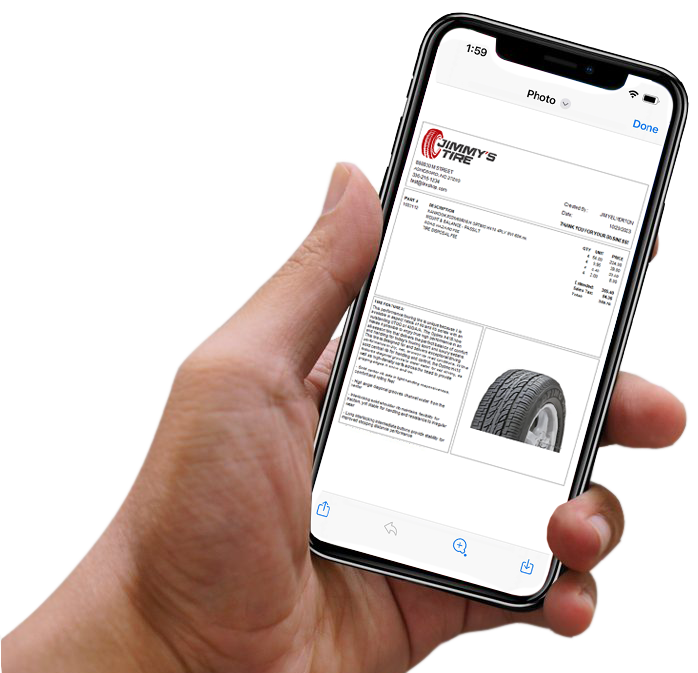 Being able to communicate effectively with your customers is a great way to build loyalty and increase revenue.
Text or email tire quotes, estimates, and invoices.
Two-way texting directly within TIRESHOP with TIRESHOP Messaging.
Alert customers when their car is ready for pickup.
Automatically send online review requests, declined service follow-ups, and service reminders to your customers with TIRESHOP Marketing.
Rather have your marketing company reach out to your customers? TireShop can automatically send them the data they need daily.
Inventory Management & Pricing Controls
Inventory Management
Set minimum/maximum reorder points to allow TireShop to tell you what you need to reorder in seconds.
Convert a reorder report into a PO with one keystroke…then electronically order your tires in an instant.
Quickly import new tires into TireShop using Tire Atlas.
TireShop's intelligent Add-On system allows taxes/fees/labor to automatically be added when tires are sold.
Pricing Controls
Create as many price levels as you like.
Set your pricing to calculate off last, average, or current cost.
Create matrix pricing based off vendor, size, brand, line, category, customer, and cost.
Setup contract pricing for specific customers.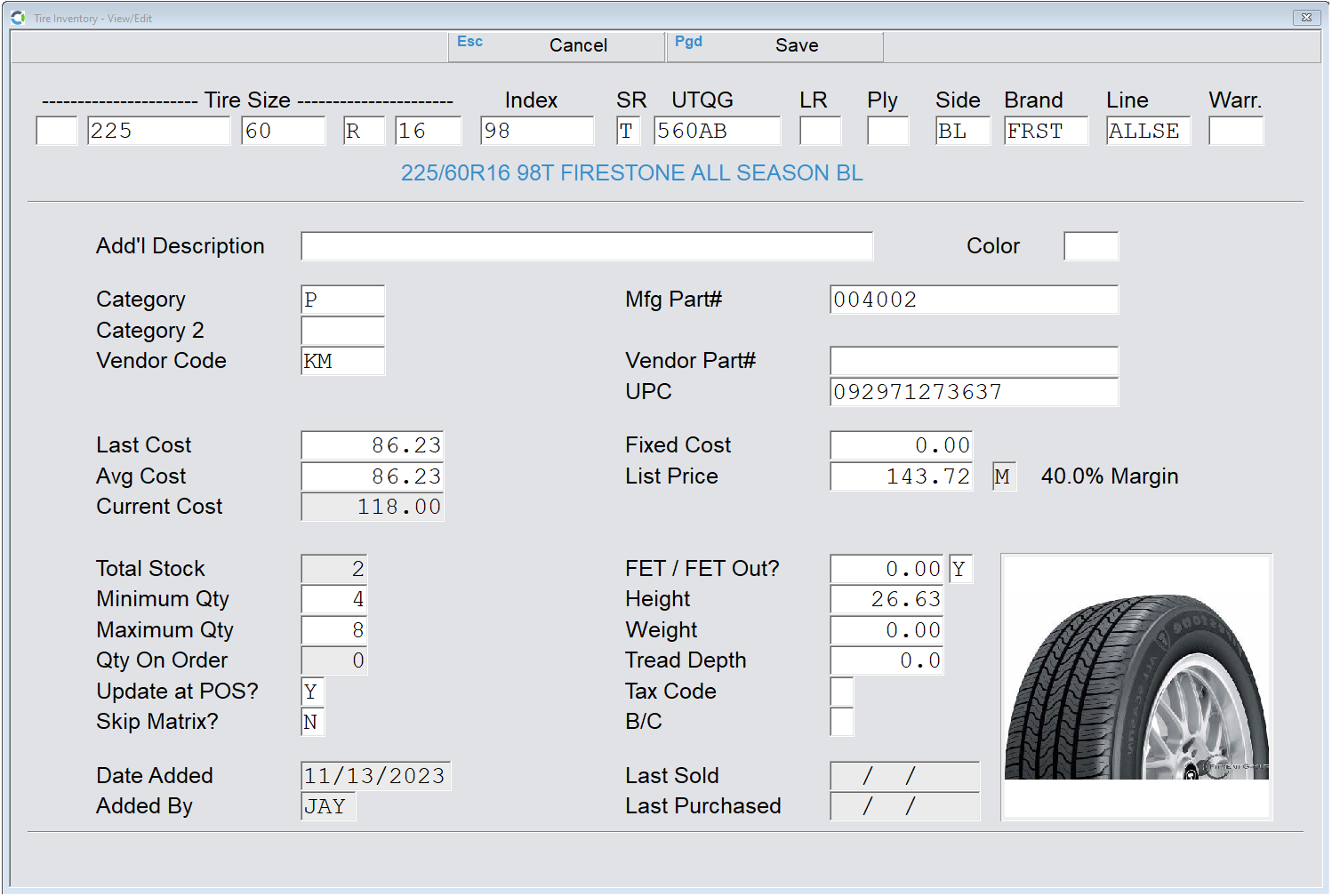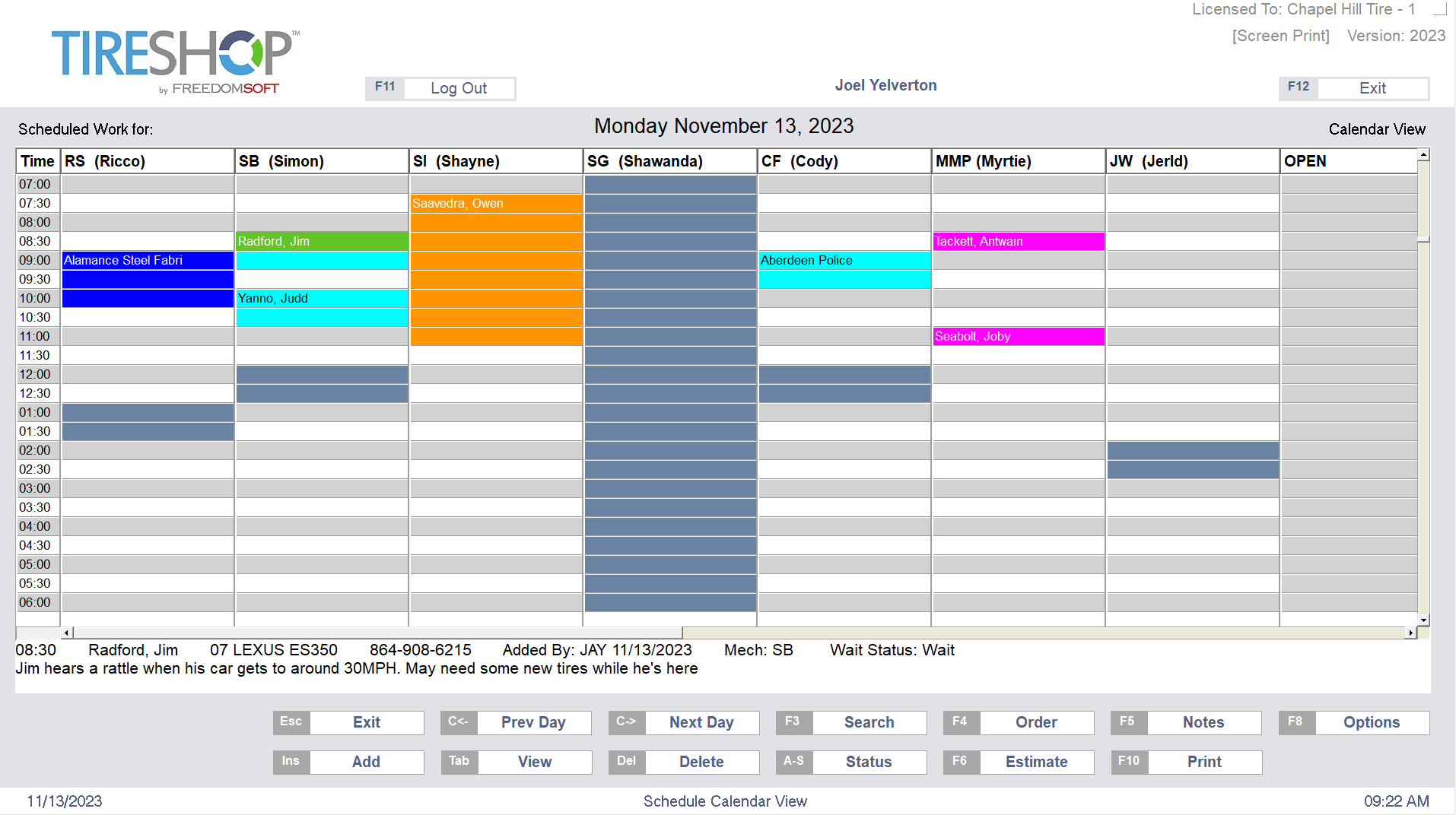 Select from bay, mechanic, or list view.
Block out tech lunch times and days off.
Automatically text confirmation and appointment reminders to customers.
Color code job types.
Quickly convert appointments to new orders.
Integration with online appointment schedules from OpenBay.
TIRESHOP gives you the reporting tools you need to track your business.
Sales and End of Day reporting.
Custom sales reports that are automatically generated and emailed.
Ability to drill down to see reporting details.
Tire sales reports by item, category, brand, size.
Custom commissions reports.
Much. much more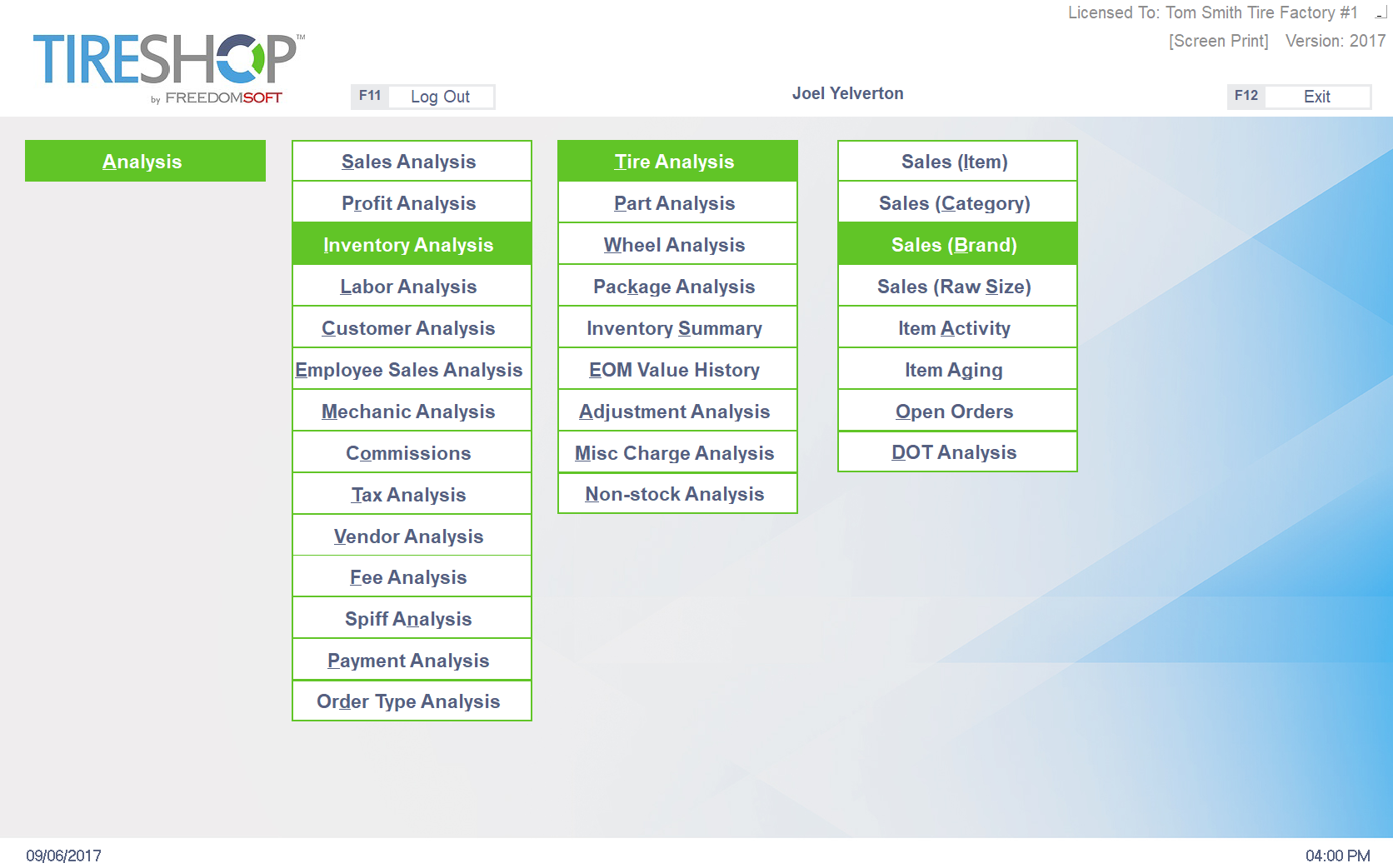 Do you prefer to keep your data close by with your own server or have someone else host it for you? Either way works with TIRESHOP.
Set employee permission levels and track employee activity. Employee time clock. Employee schedule.
Email or print statements. Auto manage customers who are late on payments or over credit limit. Set late fees
Utilize our direct integration with Quickbooks desktop or online. All payable information flows to the proper GL accounts
Create pick lists, truck routes, and batch print invoices with TIREHOP Wholesale. With TIRESHOP B2B, your customers can log into your e-commerce site to see live inventory and pricing, then place orders back to TIRESHOP.